Specialized nurses and caregivers Service
For Handicap Travelers offers specialized nurses and caregivers for hotel or home service, professional service for travelers or patients in Cancun, the Riviera Maya, Puerto Morelos or Playa del Carmen, ideal for people who are in recovery, people seniors , elderly or sick who require special care. Handle dynamic and working procedures for patients to receive a pleasant, friendly and safe treatment, we contribute our expertise to ensure optimum care or recovery.
Our services can be hire by minimum 4 hrs, for day or even a week, contact us and we will make a quote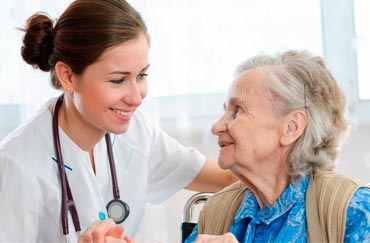 Nursing service
Special cares.
Assistance cures.
Food assistance.
Care for patients in a wheelchair or bed.
Care for personal hygiene.
Administering medications and serums.
Taking Vital Signs (heart rate, respiratory rate, blood pressure, saturation of O2 and glucose)
Caregivers services
First Aid endorsed by the American Heart Association
CPR and DEA management endorsed by the American Heart Association
Geriatric Patient Management
Pediatric Patient Management
Movement of patients
Taking vital signs
INFORMATION TO CONSIDER
Nuestras cuidadoras también pueden fungir como NIÑERAS o asistentes para parejas con niños pequeños.
> Our caregivers can also serve as nannies or assistants for couples with young children.