Accesories for ent in Cancun, Puerto Morelos, Playa del Carmen, Playacar, Puerto Aventuras, Tulum Riviera
We recommend that if you're going to move in long and medium distances you can use our accessories for mobility, which will allow you to make your travels with total comfort and independence.
REGULAR WALKING STICK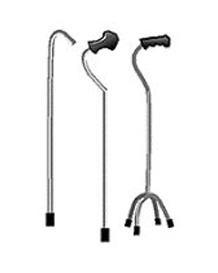 We have sticks to any kind of need up to 4 feet. Available for rent or buy.
Its height can be adjusted. Manufactured with stainless aluminum.
Available only for sale.
STICK WITH CHAIR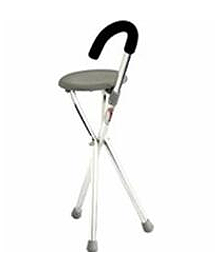 Recommended for people who can walk, but sometimes they need to rest. This stick serves as a support while you're walking and when you want to sit down during the journey.
Manufactured with stainless aluminum. The seat is made of resistant plastic. It supports up to 242.5 lb.
Available only for sale.
CRUTCHES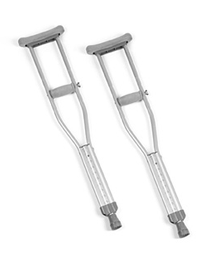 They are made with resistant, ultra light aluminum. We offer 3 sizes: small, medium & large to ensure your comfort, according to your height.
Its height can be adjusted. Manufactured with stainless aluminum.
Available only for sale.
WALKER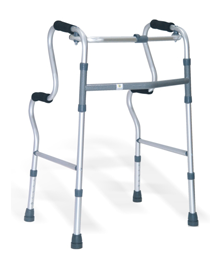 With a very practical design, as it is foldable and lightweight, made with aluminum and reinforced sidebars that will allow you to a better displacement.
Its height is adjustable. Skid rubber ferrules. It has a folding mechanism with just one click.
WALKER WITH WHEELS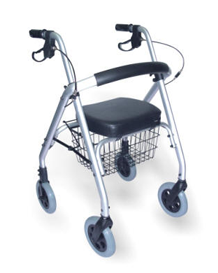 It is very easy to use, with 4-wheel drive system, seat cushioning for greater comfort and safety brakes.
It has a lower basket for objects. Their handlebars can be adjusted in 6 different levels.
RESERVATION TERMS
All reservations must be made by our request form or by e-mail.
In order to guarantee the service, it require the full payment. We will send you our two different payments forms (Credit card or PAYPAL).
All renting services: require a signed credit card Voucher in order to guarantee the equipment.
HOW IT WORKS?
We deliver the equipment to your hotel on your arrival day.
If you have a problem, call the telephone numbers provided in your equipment receipt.
If you require more time with the equipment, you need to call and request in advance, and pay an extra cost.
We will pick up the equipment at your hotel, before your departure or at the time you prefer.
All guarantees will be returned once we have the equipment back and in good conditions.
DELIVERY SERVICES
Important to know: All services of delivery and collection of our equipment, either for rent or sale, have an additional cost which varies according to the area where it takes place. This cost will be specified in your quotation.