Rental and delivery serive to Hotels in Cancun, Puerto Morelos, Playa del Carmen, Tulum & Riviera Maya
We offer the possibility of renting a manual wheelchair, from your arrival till you depart, so you will be able to enjoy your hotel and activities, available in: Cancun, Playa del Carmen and Riviera Maya.
STANDARD SIZE CHAIR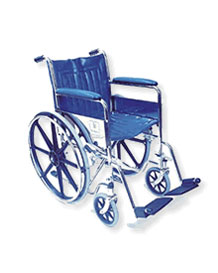 Size: 18 inches
Price by day: 15 USD.
LARGE SIZE CHAIR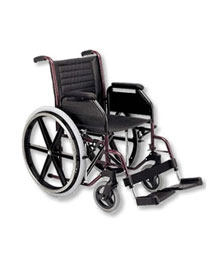 Size: 24 inches
Price by day: 20 USD.
Includes
Rent, accessories, and tax
Easy to carry folding chairs
Delivery services
Important to know: All services of delivery and collection of our equipment, either for rent or sale, have an additional cost which varies according to the area where it takes place. This cost will be specified in your quotation.
WHY DO TRAVELERS RENT A WHEELCHAIR?
Most of the hotels in Cancun, Playa del Carmen or the Riviera Maya have very few wheelchairs; and usually these are of standard size, their use is limited to cases of emergency and for a short time. This is why, if you need a wheelchair, of any size, the best and easiest thing for you and the family is to rent a chair.
For Handicap Travelers has for rent or purchase wheelchairs of all sizes and weights, you can rent from 3 days up to one or several weeks, depending on how long your stay will be.
Do not take risks and rent a wheelchair in advance to make your time at the hotel more pleasant and safe.
RESERVATION TERMS
All reservations must be made by our request form or by e-mail.
In order to guarantee the service, it require the full payment. We will send you our two different payments form (Credit card or PAYPAL).
All renting services: require a signed credit card Voucher in order to guarantee the equipment.
HOW IT WORKS?
We deliver the equipment to your hotel on your arrival day.
Quick explanation of how the equipment works.
If you have a problem, call the telephone numbers provided in your equipment receipt.
If you require more time with the equipment, you need to call and request in advance, and pay a extra cost.
We will pick up the equipment at your hotel, before your departure or at the time you prefer.
All guarantees will be returned once we have the equipment back and in good conditions.