The majestic tourist area of Tulum is an ancient Maya city with a beautiful view of the crystal clear waters of the Caribbean Sea. Tulum has a fascinating beach and a culture and history-filled flair! In ancient times it was one of the most important Mayan ports. This city is so impressive that even paintings can be seen in their temples.
For tourists with reduced mobility or wheelchair, you will find access ramps in all the area that will facilitate your displacement and scroll during the tour.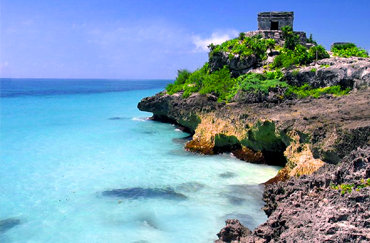 INCLUDES
Depending on the hotel where you are staying, it will be 5 to 6 hours tour.
Private transportation aboard an accessible air conditioning van
Entrance fee to Tulum.
You will have refreshing bottles of water
RECOMMENDATIONS.
Due to the heat, the most comfortable is bringing fresh clothes and use sunscreen; as well as a cap or hat.
Bring extra money to buy handicrafts & souvenirs.