OUR COMPANY
For Handicap Travelers.com is a Mexican company operating since 2006, its main mission is to provide options and services to travelers and local people, that even with their limited mobility or special conditions, decide to visit our beautiful Mexican Caribbean.
Our company was founded with the intention to serve and promote the segment of travelers with disabilities, we take very seriously the concept of "Including everyone in the adventure" and we are working so that there are more facilities and infrastructure at our destinations and Everybody can enjoy our beautiful country!
We offer: Oxygen equipment for rent or sale, portable cylinders and / or hubs * for people who require constant oxygen mind. Sale or rental of wheelchairs, electric chairs, scooters.
Rent or sale of equipment for the bathroom: Extensions for WC, bath chairs, chairs Tub transfer or showers. Etc.
Hospital equipment, Hospital Beds, transfer cranes. Sale of equipment or tools of mobility such as canes, crutches, walkers, ramps etc.
We are fortunate to continue to grow both in aids tools and confidence and more travelers are in the process of opening more offices in other destinations in our country.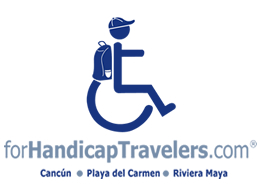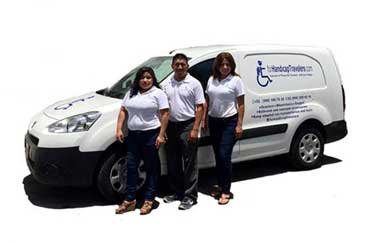 Location