BATHROOM OR SHOWER ACCESSORIES
Accesories for rent in Cancun, Puerto Morelos, Playa del Carmen, Playacar, Puerto Aventuras, Tulum, Riviera
There are times when you do not know what bathroom or shower aids you may need to enjoy your vacations, without worries and with the comfort you need.
Our accessories for bath or shower give you the freedom to travel to Cancun, Tulum, Playa del Carmen and the Riviera Maya with absolute comfort and worry-free. We offer you the ease of bringing any technical assistance that you may need to your hotel.
CHAIR FOR BATH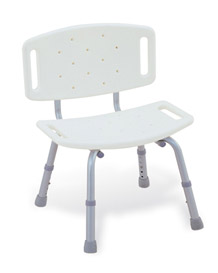 Chair made of plastic and water-resistant aluminum, especially for use in shower or tub.
The chair can withstand up to 297 lbs of weight. Its height is adjustable from 35 up to 53 cm.
TRANSFER CHAIR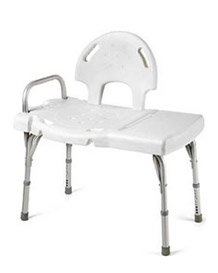 For those people with difficulty to enter the bath tub. A pair of legs stands out of the tub, while the other is inside, so the user can easily slide in.
The chair can withstand up to 297 lbs of weight. Its height is adjustable from 35 up to 53 cm.
CHAIR FOR BATH AND SHOWER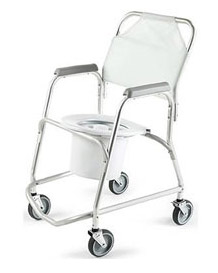 Usually used to transfer in one easy step to use the bathroom and the shower. It has wheels to slip easily.
With brakes on the wheels. It can withstand up to 135 k weight. It has bucket-urine container It has back and feet supports.
EXTRA ACCESSORY FOR BATH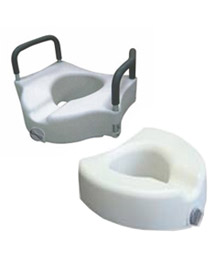 Used to increase the toilet and assist persons with reduced mobility. It can be positioned in any toilet safely.
It stands in the toilet by 3 lower braces. Requires no tools for installation Increases the odorless 11.5 cm.
RESERVATION TERMS
All reservations must be made by our request form or by e-mail.
In order to guarantee the service, it require the full payment. We will send you our two different payments forms (Credit card or PAYPAL).
All renting services: require a signed credit card Voucher in order to guarantee the equipment.
HOW IT WORKS?
We deliver the equipment to your hotel on your arrival day.
Ofrecemos una breve explicación del uso del equipo.
If you have a problem, call the telephone numbers provided in your equipment receipt.
If you require more time with the equipment, you need to call and request in advance, and pay an extra cost.
We will pick up the equipment at your hotel, before your departure or at the time you prefer.
All guarantees will be returned once we have the equipment back and in good conditions.
DELIVERY SERVICES
Important to know: All services of delivery and collection of our equipment, either for rent or sale, have an additional cost which varies according to the area where it takes place. This cost will be specified in your quotation.